RAMExpert gives you a crystal-clear vision of your RAM (Random Access Memory) specification. It then recommends upgrade if appropriate.

Features:
# Clear RAM manufacturer data decoding
# Access to manufacturer's specification
# Upgrade capability indication, based on motherboard empty slots
# Real time memory usage indication
# User-friendly interface
# Internationalization support.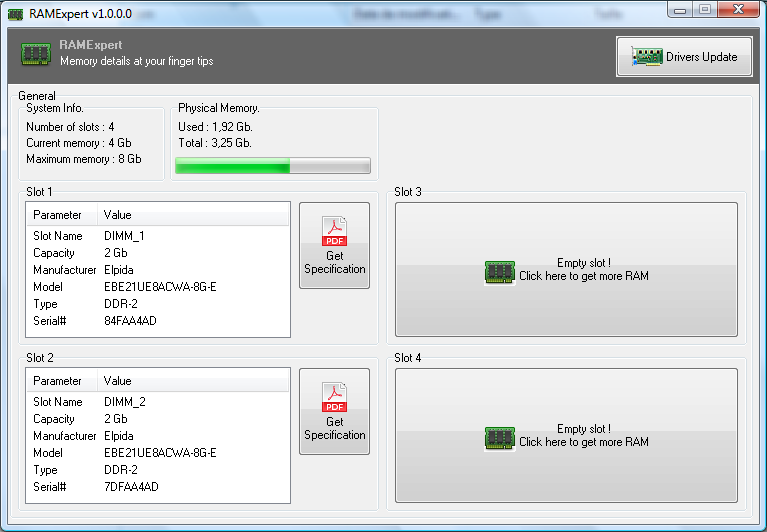 Click to enlarge