Funny Photo Maker is a handy photo editor that includes lots of useful features. Using this free photo editor, you can fast DIY your own photos with amazing effects in a unique way.

Funny Photo Maker provides you with more fun on photo editing. After loading photo to program, you can choose to apply any effects as you like to your photos, decorate photo with ready-to-use photo frame, make face fun with portrait photos, then share your photo with friends on Facebook or Twitter.

Currently, Funny Photo Maker has different language versions such as English, Japanese, German, French, Traditional Chinese and Simplified Chinese. We are paying efforts on perfecting this photo editing tool with more languages. Actually, you can also join our efforts by helping us translate this handy photo editor to your own language.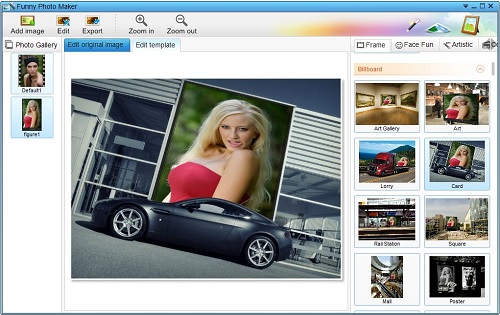 Click to enlarge